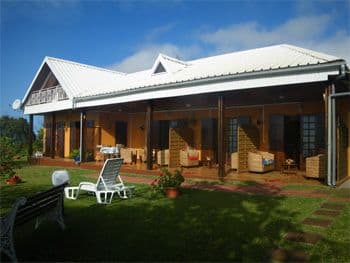 The category we call "Furnished flats" on our website AllonsLaReunion.com offers apartments and holiday rentals (with a limited capacity, for higher capacities, see our category "Villas"), more or less recent, flats or studios in a building, a residence or adjacent to a house. Their peculiarity is that they guarantee their tenants a certain degree of autonomy since they have a kitchenette or an equipped kitchen for self-catering holidays in Reunion island.

Holiday rentals in Reunion island
Sometimes a base for those who have taken the decision to come to settle in Reunion Island, they are generally intended to house tenants who come to spend one or more weeks of vacation. Most furnished apartments or small houses are usually rented for a week minimum, from Saturday to Saturday, but renters are not all fussy about the day you arrive and you can often make arrangements. Some holiday rentals provide access to a swimming pool in the owners' garden or in the residence or, more rarely, to a private pool, the use of which is reserved for the renters.
A number of accommodations feature a label certifying the level of comfort of the services offered (see details on our page "
Bungalows, chalets
"). Yet remember that many furnished flats or houses, even without a label, offer impeccable services.