Rainfall in Reunion being very different from one season to the other, you can practice whitewater expeditions especially in summer (November-March), our "rainy season". With a helmet, a wetsuit and a life vest, you can down the rivers.
Our partners :



No annoucement at this time.





*
kayak
: practiced in areas in the lagoon or out at sea, you can paddle towards places that are virtually inaccessible to swimmers, or on a river on an inflatable kayak. Seated in the boat, you move forward with a double paddle.

*
canoraft
: a steersman guide invites you to help lead this inflatable boat with a single paddle with two to five other passengers. Ideal for groups, rafting will provide you with beautiful and refreshing sensations.
*
rafting
: in a very stable inflatable boat, go down the river safely. Ideal for a first introduction to whitewater.

hydrospeed
: also known as "swimming in whitewater". The swimmer, wearing flippers, takes a float to slide downstream.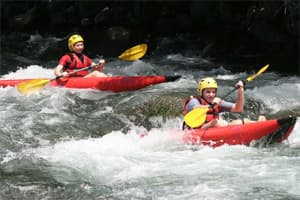 Places to practice according to the seasons

For beginners :
Initiation and discovery tours:
Rivière des Roches, Rivière des Marsouins, Rivière du Mât, Rivière Langevin

For experienced adventurers :
Gorges de la rivière Fleurs Jaunes, rivière Sainte Suzanne, gorges de Takamaka, Bras de la Plaine.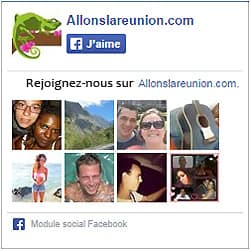 NEWSLETTER