Canyoning and Rock climbing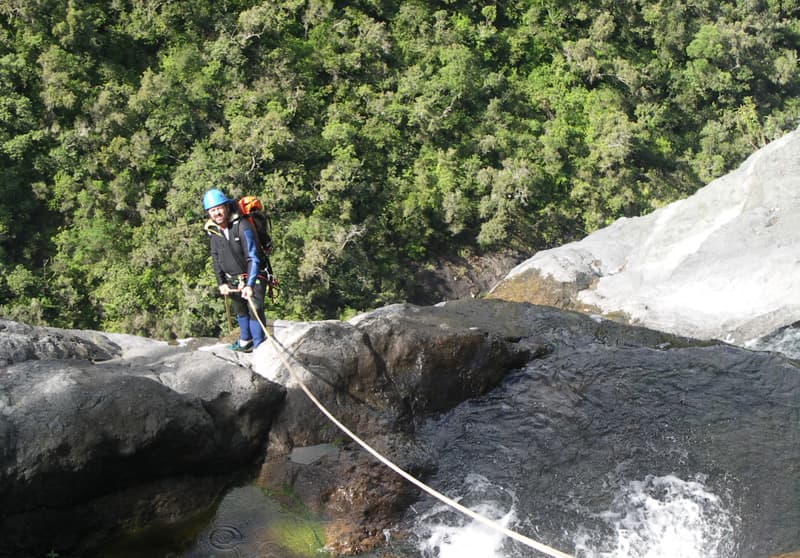 Reunion Island, an Eden for canyoneering ?

That's what fans of this outdoor activity mid-way between rock-climbing and water sports say. Indeed, its mountainous landscape and tropical rainfall are a favorite for fans of abseiling under waterfalls, sliding into natural slides or jumping in the numerous pools. 70 equipped canyons, 131 kilometers of trails, a combined vertical drop of 28 000 meters, so many possibilities on such a small area !
For all these activities, basic safety rules need to be respected. To practice on trust, we suggest you be accompanied by patented guides.
Our partners :

RICARIC has more than 20 years of experience and expertise in canyoning! The team is fully in command of the tracks equipped, developed and perfected by Emeric, creator of this structure, and Seb: Grain Galet, Trou blanc, Fleur jaune, Bras rouge and the mythical Trou de Fer make Réunion island a world spot for this activity. Wether you're a beginner or a canyon expert, enjoy a pure moment of emotion and sensations safely!
Canyoning
Lava tunnels from 6 y.o. throughout the island



The friendly team of instructors qualified in speleology and canyoning of ENVERGURE REUNION will guide you safely throughout Reunion Island, in the respect of the environment, safety and a relaxed atmosphere. Canyoning trips all over the island, from age 8, for all levels (beginner, sports, or confirmed), but also lava tunnels (5 courses in 3 tunnels in the east, west and south). From age 6!
Canyoning & caving all over the island




For obvious safety reasons and his knowledge of the sites, you'll be better off with an official qualified instructor. The same providers often offer rock climbing and canyoning expeditions in the heart of Reunion Island, sometimes on the same sites.

- For beginners
Bassin Boeuf à Sainte Suzanne, Rivière des Roches à Bras-Panon, Gobert à Cilaos.

- For fans
Fleurs Jaunes, Ferrière, Bras des Etangs inférieur, Bras Rouge à Cilaos, Trou Blanc, Trois Cascades, Voile de la mariée à Salazie.

- For experienced canyonists
Takamaka, Trou de Fer, Bras Magasin, Bras Piton dans la forêt primaire, Bras rouge supérieur, Fleurs jaunes intégral, à Cilaos, Dudu à Saint-Benoît. Aquatic or aerial, sometimes with a vertical dominant, you can choose your canyons according to the season, although you can appreciate the freshness of waterfalls throughout the year. The East being the most tropical and rainy region of Reunion Island, that's where you'll find the most aquatic canyons, while Cilaos and Mafate offer more rocky and mineral trails. The primary forest will give you the most beautiful expeditions.


Cilaos
Cilaos, the tropical capital of mountain activities, is logically Chamonix's (the birthplace of mountaineering) sister city. It is considered by specialists as its equivalent in the southern hemisphere (less the snow!).

Useful publications :
- Topo guide Réunion Madagascar 2009. 73 Canyons dans l'Océan Indien. Emeric Beaucheron & Co



If you are really experienced and go out without supervision, take a loaded cell phone: even without a chip, you can join the international emergency number: 112.
Remember to take with you the mountain rescue team number: PGHM 02 62 930 930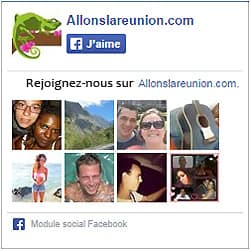 NEWSLETTER